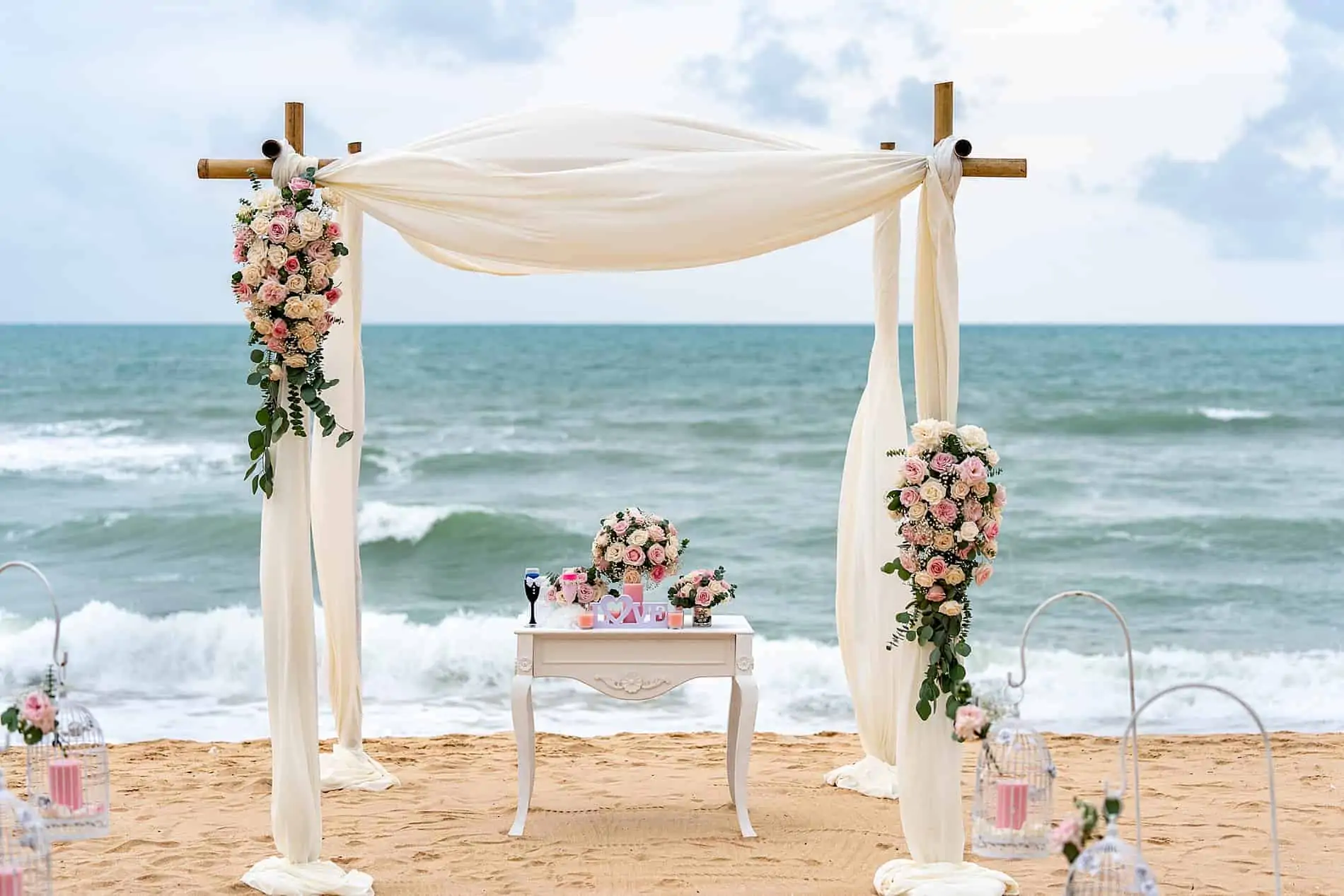 Phuket Beach Wedding Flowers
A Wedding in Phuket always brings the picture of a Beach to mind.  Beach Weddings in Phuket are extremely popular and I am regularly asked to provide Beach Wedding Flowers for Unique Phuket and of course other Wedding Planners here in Phuket. Here are some examples below and more pictures of my work at my Phuket Beach Wedding Flowers Gallery.
Beach Wedding Flowers Gallery
Bridal Bouquets & Wedding Decorations
I can supplement your hotel and villa Wedding Flower packages with Bridal Bouquets and additional Wedding Decorations from Wedding Flowers Phuket. Wedding Decorations invariably means beautiful Wedding Flower Table Centerpieces for the Wedding Reception Decorations. This all can be done simply by emailing me with a picture and a small explanation of your Bridal Bouquet and Wedding Decorations requests.  Once your Wedding Bouquet or Wedding Decorations design is complete, I will confirm all the specifications with you and on your Wedding Day be there to deliver you Bouquet or arrive with a setup team of experienced  Wedding Florists for your decorations.
Flower Bouquets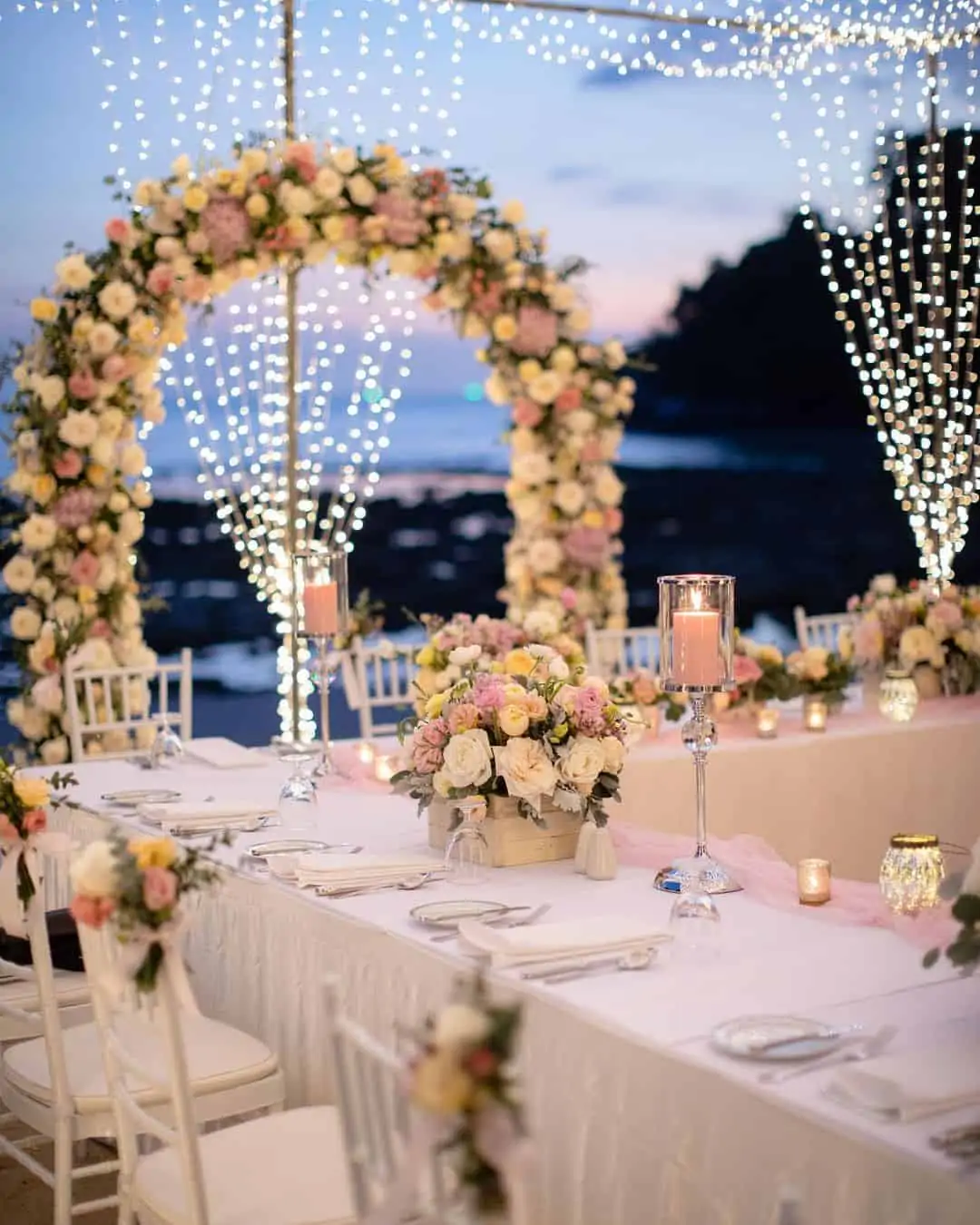 Wedding Flowers Phuket – Bridal Bouquets and Wedding Decorations  Important Note

I do advise that before you make any bookings or sign contracts with your Wedding Venue you ask your Hotel, Villa Event Managers or Wedding Planner if you are allowed to use external vendors such as florists.

  Also, are you able to complement or add to your Wedding Flowers Package and if so are there any discounts for replacements?  The discounts might be small or non-existent but the fact that you can use external vendors is an important part of choosing your Wedding Venue in Phuket.  

Of course, if you cannot use external vendors then as long as the Wedding Flowers package suits your needs exactly then there is not a problem but it does restrict your options later in the planning process.

 Most venues are now open to the use of external vendors so you can have the Wedding exactly as you imagined and make changes all the way up to your Wedding Day. However, this enlightened approach to Wedding and Wedding Flowers planning is still not universal.
Wedding & Event Decorations
Phuket Florist
I am still a florist and daily I am asked for a bouquet or a flower basket to deliver in Phuket and the surrounding areas. Many examples can be seen in my galleries.
See More - Phuket Florist Facebook